Streaming content has become one of the most common ways of accessing content. So many people are using these services, that the music streaming business has now become a billion dollar business in the US. Of course, there other ways to access content. For example, you may choose to build your own streaming service instead of using one of the content providers, which is a great option as well. But for those of us that are looking to find the best music streaming apps for Android, these are some of your best options available at the moment.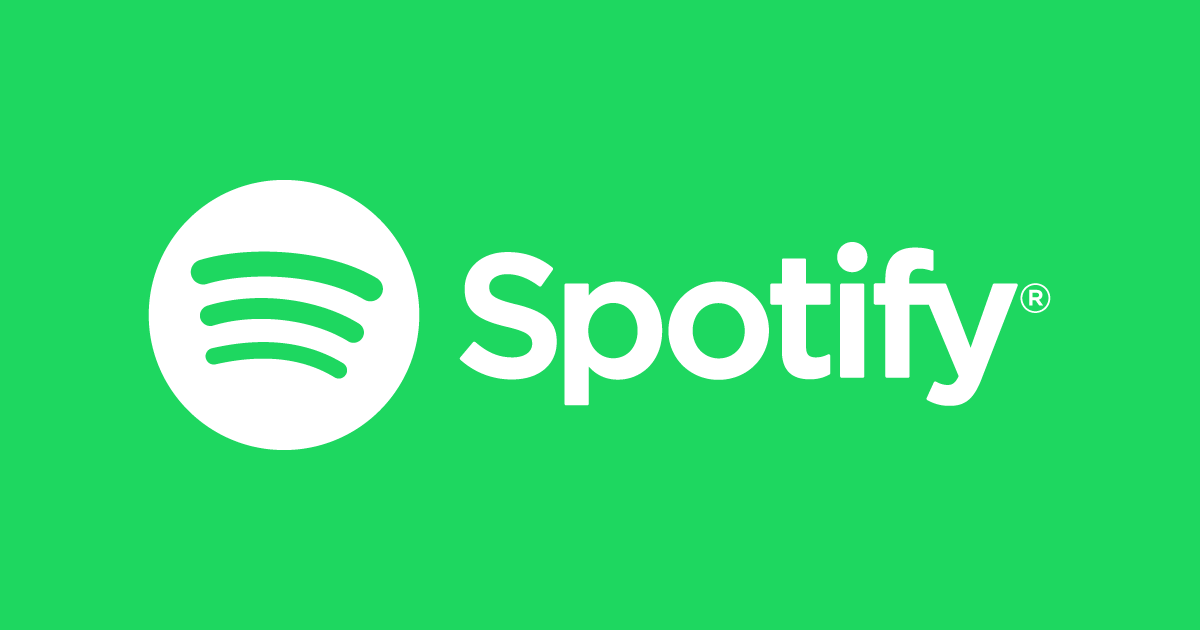 Price:  Free / $9.99 / $14.99
The most popular music streaming service in the world, and for good reason. One of Spotify's strengths is the massive catalog of music. Can't find it in the catalog? No worries, because Spotify allows you to upload your own music. It's a very balanced app loaded with all the features you would expect including playlists (both curated and user-created), radio stations, music recommendations, podcasts, and videos.  
But it also includes features not found in other apps such as Spotify Connect. This integrates with hundreds of different devices (including smart home devices). It even has a running mode that adjusts the pace of the music to your rhythm.  The free version includes all of this, but premium users will be able to listen to music ad-free, choose specific songs on mobile, superior sound quality (320kbps), and the ability to download music for offline listening.
Price: $4.99 / $9.99 / $14.99
Despite only being launched in 2015, Apple Music has already risen to 2nd in popularity in the global market of music streaming services. It has a music catalog equally as impressive as Spotify, and similar features like playlists, music recommendations based on your previous choices, and radio stations. What's more, Apple Music even has a live radio station with actual human DJs 24/7.  Like Spotify, it also will let you bring your own music, iTunes will obviously have a much easier time integrating their library with Apple Music.  
If you travel often, Apple Music will also make that transition smoother, as it boasts much broader availability than Spotify in other countries. Unlike Spotify, Apple Music includes a social media aspect that allows your to "follow" your favorite artists and "like" their content. Another key difference lies in the price. While you can use the basic Spotify app for free, Apple Music only gives you 3 months free, after that you must choose a monthly subscription plan
Price: $3.99 / $4.99 / $7.99 / $9.99 / $14.99
Originally launched as a supplement to its Prime shipping service, Amazon Music is now the 3rd most popular on-demand music service. The basic level of Amazon Music is included with an Amazon Prime subscription. However, this only gives you access to around 2 million songs. While this may seem like a lot, it pales in comparison to Spotify and Apple's 30 million or more songs.  Amazon Music Unlimited is the name of their full blown service, which is much more comparable to Spotify/Apple/Google, in that it includes a much bigger catalog. It is also feature rich like the others, with playlists, radio stations, and recommendations based on your music history.  
Like Apple, there is no free version, but there are a plethora of discounts available. If you have an Amazon Echo for example, you can access it for $3.99/mo. If you have Amazon Prime, then upgrading to Amazon Music Unlimited can be had for $7.99/mo or $79/yr for the individual plan ($149/yr for the family plan). Or perhaps best of all, if you are a student Amazon is running a promotion that includes 6 months of Amazon Music Unlimited for $6, after that it is just $4.99/month.
Best streaming music apps for Android would be incomplete without Google Play Music
Price: Free / $9.99 / $14.99
Google Play Music is a very good alternative to Spotify if you want to stay in the Google Universe, or really love Google's Material Design. Unlike Apple and Amazon, it has a completely free tier. This tier still gives you access to Google's huge catalog of 40 million songs, allows you to upload your own library to stream across your devices, and has decent radio stations, podcasts, and new music discover services (especially since they bought Songza). If you decide to pay for the premium version, you gain the ability to choose specific songs on demand, ad-free, and download later for offline listening.  
Now, all of this would be good value simply in itself. But what gives the premium version tremendous value for money is it includes both YouTube Red and YouTube Music. Now you have the ability to listen to YouTube in the background on mobile, without having to employ any tricks. For many, this is a crucial capability. Add to that the dedicated music app of YouTube Music, including its slick dark theme, and YouTube Red's add-free plus offline playback capabilities and you are looking at one of the best music streaming apps for android. 
Price: Free / $9.99 / $14.99
Long a favorite of the international music scene (I first hear about it during my time in Colombia), Deezer has finally made its way to the mainstream US market. If you are someone that travels often, this might be the best choice for you, as Deezer is available in even more countries than Apple Music. There is more to love if you are someone with more eclectic tastes. Probably due in no small part to its international nature, Deezer is known for having a very wide catalog of music.  
In addition, Deezer has many of the same key features that the big boys tout: music discovery services, radio stations, podcasts, video content, and the ability to upload your own music. There is even an ad-supported free version (unlike Apple or Amazon). There are two premium tiers: a $9.99 tier which removes ads, gives offline listening and on demand song choice; and a $14.99 "elite" tier which includes hi-res audio quality for those with Sonos speakers.
Price: Free / $4.99 / $9.99
If you are looking for a free music streaming service, Pandora should be at the top of your list. One of the first to popularize music discovery services, Pandora is still a favorite today. It is built around the idea of radio stations that you curate yourself by either "liking" songs, or adding new songs or artists to the station. While you are limited in number of skips, one way to get around this is to simply change the station (you can have unlimited stations). Uber integration makes it fun if you have iOS. While it lacks in some features (you cannot upload your own music for example), it more than makes up for it with the quality of service it provides.
Price: Free
While the first 6 apps on this list are all similar takes on a typical streaming service, Hype Machine is different. Instead of having providing you a catalog of 30-40 million songs for you to stream from and create playlists/radio stations, Hype Machine pulls from music blogs around the web and gathers their music all in one place for easy access. From there it aggregates the most popular songs for each genre into their respective playlist and you go from there.  
Each week the playlists are updated, making it a fantastic way to find up and coming artists. You can search for specific songs, there are no ads, and best of all it's free. While geared more towards the EDM/Dance crowd, it still has an impressive amount of other content for just about any genre of music. You can "favorite" any song to listen to it later, and don't forget to check out the "Time Machine" feature to listen to your favorites from back in the day.
Price: Free / $4.99 / $9.99
Soundcloud is another great app for finding up and coming artists, especially in the Dance/EDM/Indie genres. Anyone can upload to and access SoundCloud's 120 million song catalogue, and it's easy to share and find new music. However, in addition to the more lesser known artists, if you upgrade to SoundCloud Go+ you get access popular artists as well. This gives it the largest catalog of them all at over 150 million songs. Both the free and paid versions offer the ability to create playlists and the app will suggest new music for you, but you will have to get the paid version to eliminate ads and have offline listening.
Price: $9.99
Remember Zune Music? It has been transformed into Microsoft Groove. This is Microsoft's answer to the music streaming services of today, and it may be worth a look, especially if you are already using Microsoft's ecosystem (Windows, Xbox One, OneDrive, etc). Like its rivals, it offers a catalog of over 40 million songs to choose from, complete with playlists, radio stations and offline playback.  You can upload your own music via OneDrive. Curiously, while it does have radio stations, it lacks the ability to browse by genre. Other than that, it is largely similar to what the other big services offer. There is no free version however, so once your trial has expired, prepare to pay for premium or switch to another service.
This is an awesome, high fidelity music streaming Android app
Price: $9.99 / $19.99
If you are a true audiophile, then Tidal should be near the top of your list for music streaming services. While it boasts the usual laundry list of features equally as impressive as the other major players, where Tidal really shines is in the quality of its audio files. You can stream lossless (16-bit FLAC) audio files, which is quality none of the others can match. It even streams music videos in high quality.  There is no free version, but there is a one week free trial.  It must be noted that the catalogue of songs is not quite as impressive as some of the others in this list.  But what it lacks in quantity it more than makes up for in quality.  
Price: Free
One of the few completely free apps in this space, Jango is a fairly new entry into the music streaming space. It has most of the common features found in other apps (including music videos) but with one key difference. Its revenue model allows artists to pay for promotion of their content (meaning you are more likely to hear those who paid), but it also means that you have unlimited skips. While there is technically only one ad per day, there are artist promotion ads that will periodically interrupt, attempting to expose you to new music.  
This is the best radio app for Android
Price: Free / $4.99 / $9.99
Another completely free app, iHeartRadio sets itself apart in that it features over 1500 live radio stations of both music and talk radio. In addition to these stations, it has a decent catalog of over 18 million songs to stream from. Like other services, you can create playlists, browse genres, and stream podcasts, with premium tiers offering offline playback and unlimited skips. Unlike the others though, premium does not completely remove ads, and iHeartRadio does not offer a family plan.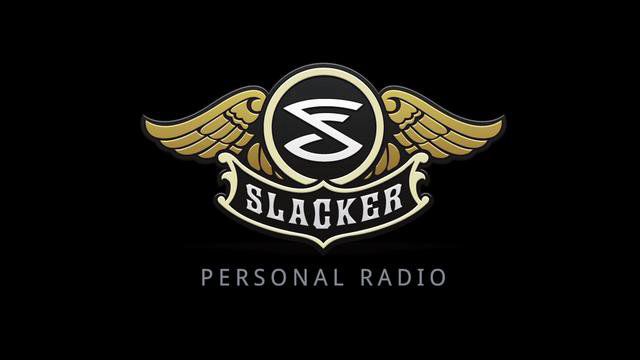 Price: Free / $3.99 / $9.99
Similar in many ways to the more popular Pandora, Slacker is another music streaming app worth a try. With stations curated by music connoisseurs instead of fancy algorithms, Slacker's stations are a bit different from the typical computer generated tunes. In addition to the music Slacker has added content such as news, talk radio, comedy, and more. All of this is available for free, however if you want unlimited skips and an ad-free experience you'll have to upgrade to the $3.99/mo tier. And if you want on demand payback and custom playlists you will have to upgrade to the $9.99/mo tier.
Price: Free / $7.99
If you like iHeartRadio, then TuneIn is also worth a look at. It is another app packed with thousands of live actual radio stations from around the world, available to stream on demand. This includes music, talk shows, comedy, and even podcasts. It also is a great choice if you enjoy listening to live sports. However, you will have to upgrade to the $7.99/mo tier to take advantage of the live sports streams. If you do choose to upgrade, it will also give you access to hundreds of commercial free stations and no banner ads. Make sure you buy directly from the TuneIn website though, as they don't charge you the extra fees that Google/Apple will.
Price

: Free / $4.99
If you love listening to podcasts like I do, there are many options on this list that include podcasts. But if you want a dedicated podcast app then Stitcher is a great option. Its deep library includes podcasts from around the world and in many different languages. You can subscribe to your favorite podcasts so they will be automatically downloaded whenever a new episode becomes available. It even has offline listening.  Best of all, it's free. There is a premium version, which includes podcast exclusives curated by the folks at Stitcher. They advertise it as a sort of Netflix or HBO for exclusive content. It sounds great, but the free version by itself is a fantastic option for those looking for a podcast app.
Final thoughts on the best music streaming apps for Android
Whether you are looking to find new music, create awesome playlists, listen in superior quality, listen in to live shows, find new podcasts, or a combination of them all, there is a music streaming app that has what you want. While each has pros and cons and some are more balanced than others, hopefully this short summary can help guide you towards the right one for you.
Which apps to stream music on Android do you recommend?